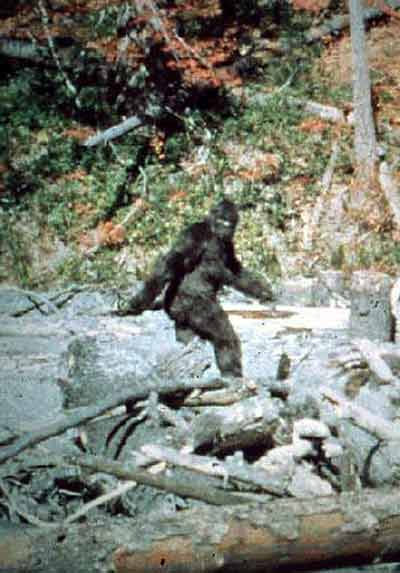 "Patty"
It is once again St. Patty's day, named after the bigfoot filmed 45 years ago today. I know that this film has played a huge role in many a bigfooter's life, including my own, so it seems appropriate to pause for a moment and show some gratitude to Roger Patterson, Bob Gimlin, and Patty herself for converging on Bluff Creek that day.
A lot of excellent work has been done in recent years to validate the film. Most notable, in my opinion, is the work done by
Bill Munns
. Along with Mr. Munns,
Steven Streufert and Robert Leiterman
have put in quite a bit of effort to properly document the exact location of the film site that was until recently lost to time.
I had the opportunity to go to the PG film site this past summer with Bill Munns, Steven Streufert, Robert Leiterman, and a host of other bigfooters. In honor of the film, I will post some of the photos taken on this trip. Enjoy!
Bill Munns and Cliff Barackman
Cliff Barackman and the big tree from
the background of the PG Film
Bill Muns walking next to the location where Patty was first seen
on the film. She walked along the path that is marked
with the yellow rope.
Roger Patterson started filming at the spot
marked with the rock pile. He ran along the
course marked with the yellow rope until
falling to his knees shy of where the
river's berm is today.
Bill Munns and Steven Streufert matching their maps to the the film
The rediscovery crew standing very near where Patty walked in
the most famous frame of the film