As this blog is finishing its second year in existence, it's time to look back on 2010 and quietly smile. It was quite an adventurous year in many ways, and I'm absolutely positive that 2011 will be even more so. Allow me to share my favorite blog items from 2010 with you.
January
This blog celebrated its first birthday! As if that wasn't enough to keep us tingling all month, the strange, dark, upright figure in the Great North video was discovered. This caused great excitement for a short while until it was discovered that it was a film crew member herding the ungulates for better filming.
A giant red arrow pointing out the dark figure in the video.
A still from the "Squeaky" Footage
March
I started keeping my eye on the Descending Ridge. Craig Flipy and I headed to the Olympics for two nights. A photograph of a possible bigfoot was posted. I shared my thoughts on the 10 Essentials of Bigfooting. Guy Edwards accepts an invitation and checks cameras at the Descending Ridge with me. Ahhh, Spring Break...
April
The Legend of Beerfoot, is debuted, and was soon shown at a Portland film festival to a bewildered audience. The Search for Sasquatch, a documentary by Jesse Larson, was completed, showing a camera retrieval expedition to the Descending Ridge. A lot of my friends and I got to take Bob Saget bigfooting. I mused about how amateur scientists will always have a place in bigfooting.
Casting a Sagetsquatch print.
May
I went adventuring for the day to several sighting locations. Craig Flipy and I stumbled upon a very squatchy meadow in Gifford Pinchot National Forest.
June
School ended, which sent me on a gluttonous six-day squatch-a-thon that left me exhausted, yet craving more. Smack dab in the middle of it was the Oregon Sasquatch Symposium, which was epic. After speaking, I bailed on the Symposium early to try to locate fresh footprints on the Skokomish River, but to no avail. I then did an on-sight investigation of an eye-witness sighting from just a few days before.
A bigfoot impression from Molalla, OR
July
A kapre sighting from the Philippines came to my attention. I spent a night at Dinger Lake and heard knocks. The next night was spent with Will Robinson at another location, and several knocks were recorded. The semi-occasional feature, "Sasquotes," was born. The Willamette Week, a hip weekly Portland newspaper included me in their "100 Best" as Portland's Best Believer. More reports came to my ears from Gordon Creek. I trekked to Northern California with good friends.
Friends at the PG Filmsite
August
After driving the Oregon Coast with Tyler Bounds, I hear and record excellent vocalizations in Mt. Hood National Forest. Beachfoot was a fun gathering. Soon thereafter, I disappeared into the wilds of the Blue Mountains of northeast Oregon. Just a few days later, I went bigfooting in Pennsylvania with Matt Moneymaker of the BFRO.
September
I spent a day poking around at the Bigfoot Bash and Bounty and talking to friends. I started my investigation into the McKenzie River Footage. Guy Edwards, Craig Flipy, Barney Rubbish, and I spent a couple nights in the woods and hiked several valleys. The Chehalis Project images were posted to remind everyone of this interesting snippet. The McKenzie River Footage report was finally released. (No, I haven't got the original footage yet, but an occasional email is still being sent...)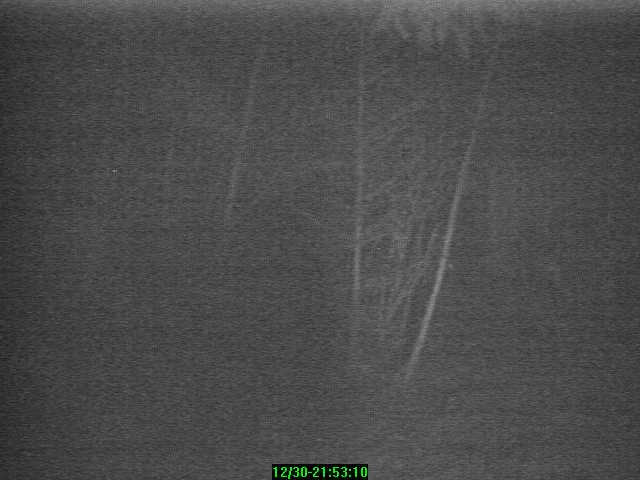 October
Randee Chase, witness and photographer of the Silver Star Mountain photographs, and I ascended to the peaks to obtain measurements. Dr. John Bindernagel's excellent new book was finally released after many years of effort. A short video showing the on-site investigation of the McKenzie River Footage is posted on my Youtube page.
Randee Chase and I at the top of Silver Star Mountain
November
The usual suspects, accompanied by Mrs. Flipy, spends a night at Lost Lake in the Coast Range. Some of my best friends got married, and I was honored to play at their celebrations.
Baby squatch at a wedding
December
"Strange Days with Bob Saget" premiered, showing the bigfoot episode on the first night of the series. Thom Powell started a new blog, while Craig Flipy showed some commitment to his.
It has indeed been a very squatchy year! Considering some plans and surprises that are currently in the works, I'm certain that 2011 will be the best on record.
Thank you, everybody, for continuing to read the North American Bigfoot blog. Keep checking back because I'm always up to something squatchy!
Happy New Years, everybody!