Recently at the Oregon Sasquatch Symposium, I gave a presentation on the Silver Star Mountain photographs. Basically, I applied Bill Munns' work towards the subject in the pictures and found that the creature stands somewhere around the height of 7 feet, 8 inches tall. I still need to take more precise measurements and do some math I don't fully understand (don't worry, I have an excellent statistician helping me) to complete my study, which I plan to eventually publish when I am comfortable that I've done the best job I can do.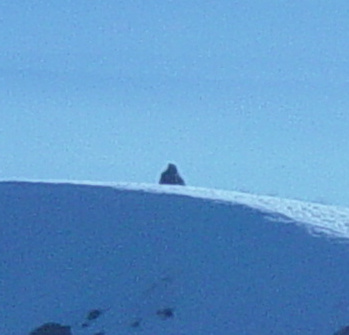 Knowing that I am working on these pictures, a friend alerted me to a post on a discussion forum that mentions the photos. The forum is Portland Hikers, and can be found at this link.
The post in question is as follows:

"Nice pictures. I hiked it from the south side from the grouse trailhead a few years ago. I loved the open expanse on the various ridges with miles of open views to hike. I actually met the subject of the
bigfoot
pictures near the summit.
http://www.bfro.net/news/silver_star_mountain.asp
The guy was able to figure out that he was the subject of the photos after a friend told him about the picts. Based on the day he hiked and the angle of the pictures and what he wore that day was able to deduce that he was the subject. I am not trying to denounce the idea that
bigfoot
could exist in the northwest but it was kind of cool to meet the mystery figure behind the photos that I ran across a year before I did the hike."
I wonder... How tall was that guy he met on the mountain? Somewhere between seven and eight feet?
Whatever. It all makes me laugh.
The math seems to indicate that it's a bigfoot on that mountain top. We'll never know for sure, though.
I'm always interested in all things Silver Star. If you have any info that might be useful, feel free to email me at NorthAmericanBigfoot@gmail.com.